Creative Content Generation
Automate draft content creation for writers to edit and refine.
Advanced content creation capabilities across any LLM.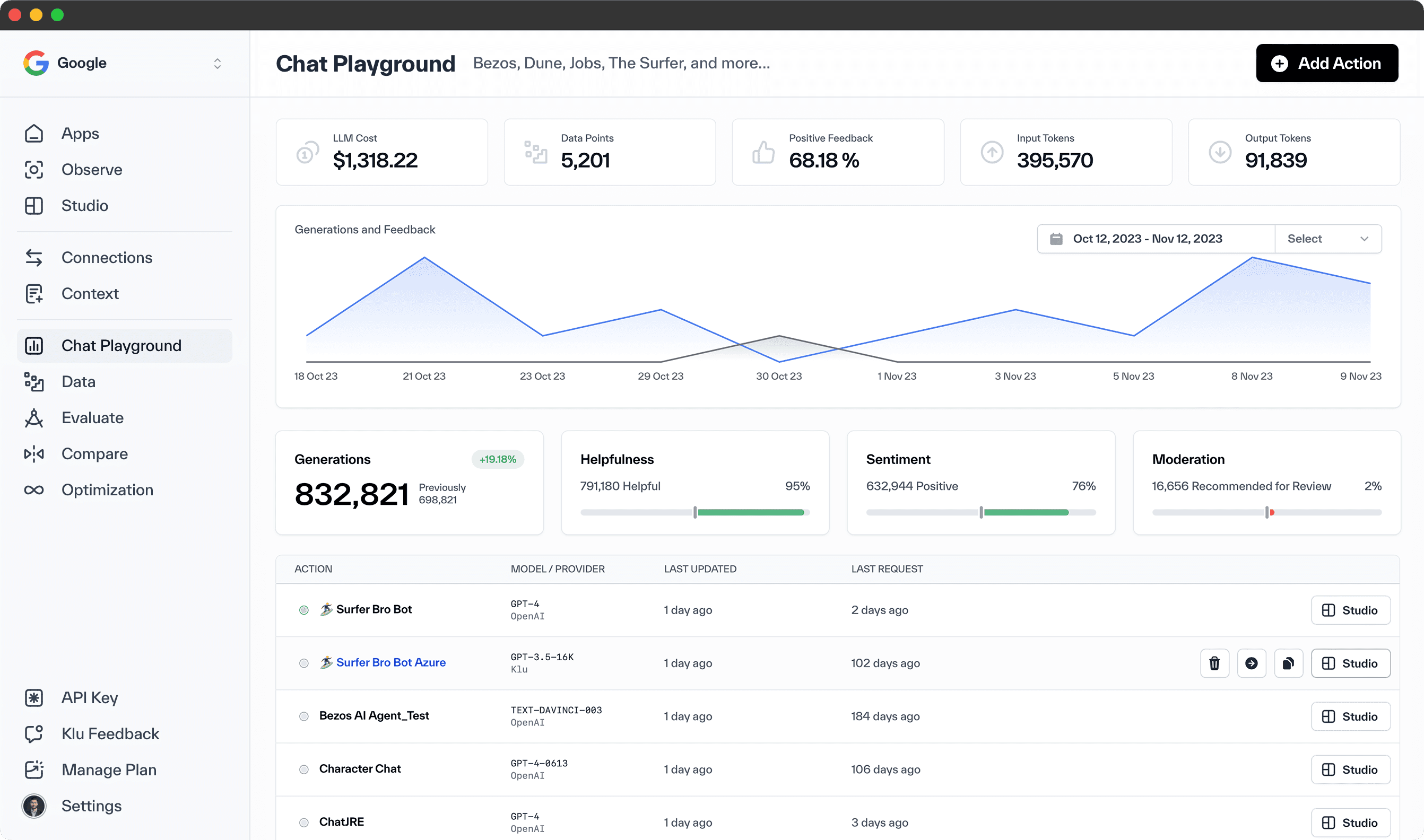 Build with your choice of best-in-class LLMs on Klu, including
with Llama 2 and Mistral 7b support on Cloudflare and Replicate, Cohere and more
Comprehensive Capabilities for AI Systems
Klu.ai offers a comprehensive suite of capabilities for technology companies building and deploying AI systems, including model evaluation, optimization, comparison, and continuous monitoring.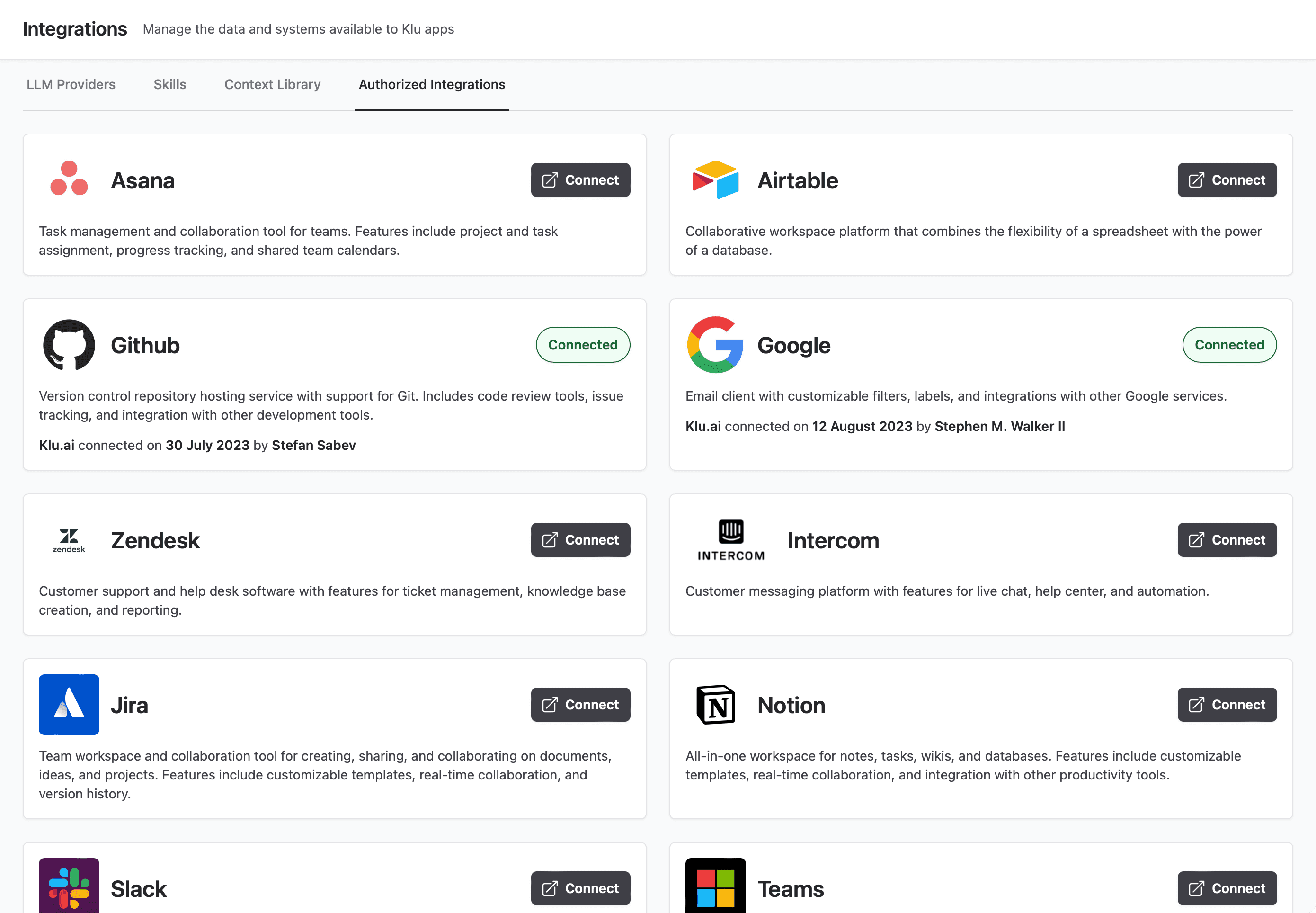 Actions

Build generative Actions

Chats

GenAI chat with context, memory, sessions

Workflows

Connect multiple Actions together

Skills

Connect to and use external services

Context

Easy retrieval-augmented generation

Database

Connect SQL, Snowflake, Elasticache, Redis

Integrations

CRM, Knowledge Base, and Ticketing

No-code Publish

1-click deploy
Content Generation with Klu
Automate draft content creation for writers to edit and refine. Enhance your writing process with AI-powered assistance.
Generate personalized content tailored to each user's interests. Deliver unique experiences with custom content.
Produce SEO-optimized content tuned for specific keywords. Improve your online visibility and reach your target audience effectively.
Create content in different formats like blogs, social posts, and landing pages. Diversify your content strategy with Klu.ai.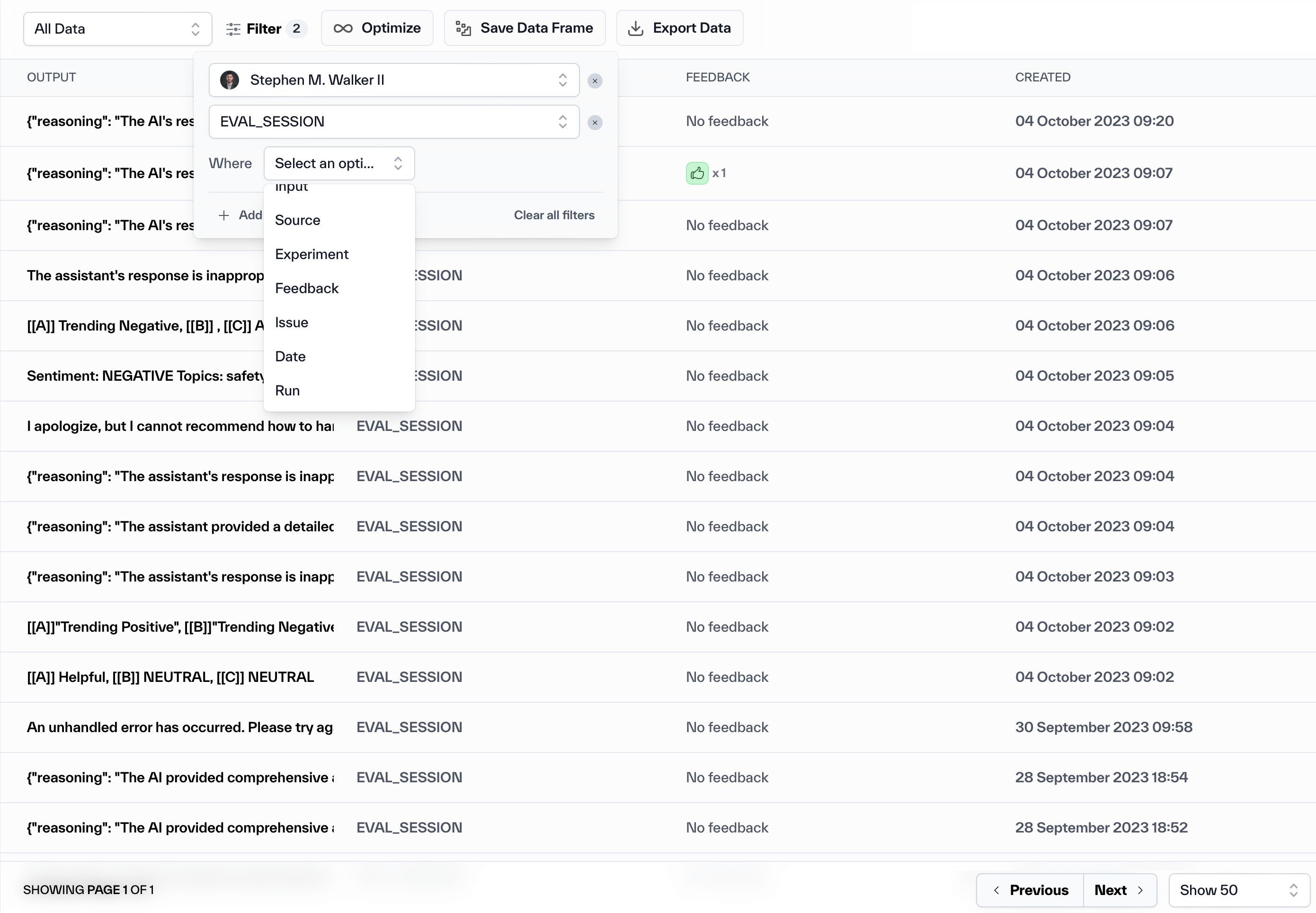 LLM Providers

Avoid lock-in, choose any provider

Observe

Usage, cost, and performance insights

Vector RAG

Add context documents via APIs or UI

Vector Filtering

With Context Metadata

Feedback

Real-world user behavior and feedback

Data Management

Advanced filters, import/export

A/B Experimentation

Gather real-world data

Fine-tuning

Fine-tune models with your best data

SDK

Build with Klu Python, TypeScript, and React SDKs
Ready for your unique use cases.
Gather insights into content creation, workflows, and assistants.
Copilot

Give your users superpowers with an AI-powered, expert Copilot with Context.

Slash command

Generate dynamic, content on demand, with document reference.

Help and support

Create chat experiences with your brand voice and domain expertise.

Coaching

Create on-demand, relevant coaching for your team.

Summarization

Summarize large documents and write in your organization's style.

Lead qualification

Quickly qualify leads with your criteria and spend more time selling.

Content creation

Create content with dynamic prompts, and relevant context.

Customer experience

Analyze user feedback and sentiment, and understand needs.

Data transformation

Extract, clean, and transform data in seconds.
Functionality that scales with you.
Start for free, build generative actions, and upgrade as you grow.
All plans include FREE GPT-4-turbo runs for prototyping.
Hobby
Get started with Klu – FREE for your first AI App and Actions. Perfect for hobby projects.
FREE
Get Started
1k Monthly Runs
1k Documents
1 App & Context
Capture User Feedback
Standard Support
FREE GPT-4-turbo
Pro
10x more usage, perfect for small projects and teams optimizing features.
$97/month
Get Started
10k Monthly Runs
100k Documents
3 Apps & Context
Team Collaboration
Deploy Environments
Change Versioning
Capture User Feedback
Standard Support
FREE GPT-4-turbo
Enterprise
Enterprise-scale Klu, with activity logs, reporting, and workspace security.
Contact Us
Request Demo
100k+ Monthly Runs
Unlimited Documents
Everything in Pro, plus:
Unlimited Apps & Context
AI Analysis & Labeling
A/B Experiments
Evaluations
Fine-tuning
Reporting
Roles & Permissions
Private Cloud Option
Dedicated Success Team
SOC2 Compliance
Custom Services
FREE GPT-4-turbo
By 2030, every product will be powered by AI, and personalized to each user. Let's get started today.
Klu transforms how AI Engineers & Teams work, enabling rapid iteration based on model, prompt, and user insights.
The future is not about building AI systems to replace humans, but about building new functionality that help people finish boring work faster, spot blindspots, and uncover new opportunities to do their best work.
Klu enables every software product to personalize to the person using it, and help them learn and accomplish tasks faster, better, and more efficiently.
Founding Team
Stephen M. Walker II

Co-Founder / CEO

Stefan Sabev

Co-Founder / CTO
10 Minutes
From Zero to Production
Gather LLM app insights in under 10 minutes.
10x Faster
Teams ship 10x Faster with Klu
Move faster than the competition, learn from customers, and create a competitive moat around your business.
90% Cost Savings
Replace Human Labeling
Klu's RLAIF labeling matches human-level performance and preference.
It's time to build
Collaborate with your team on reliable Generative AI features.
Want expert guidance? Book a 1:1 onboarding session from your dashboard.