Write better, faster with AI
Create hyper-personalized content workflows
Streamline workflows, evaluate quality, and ensure brand voice consistency. Create great content faster than ever.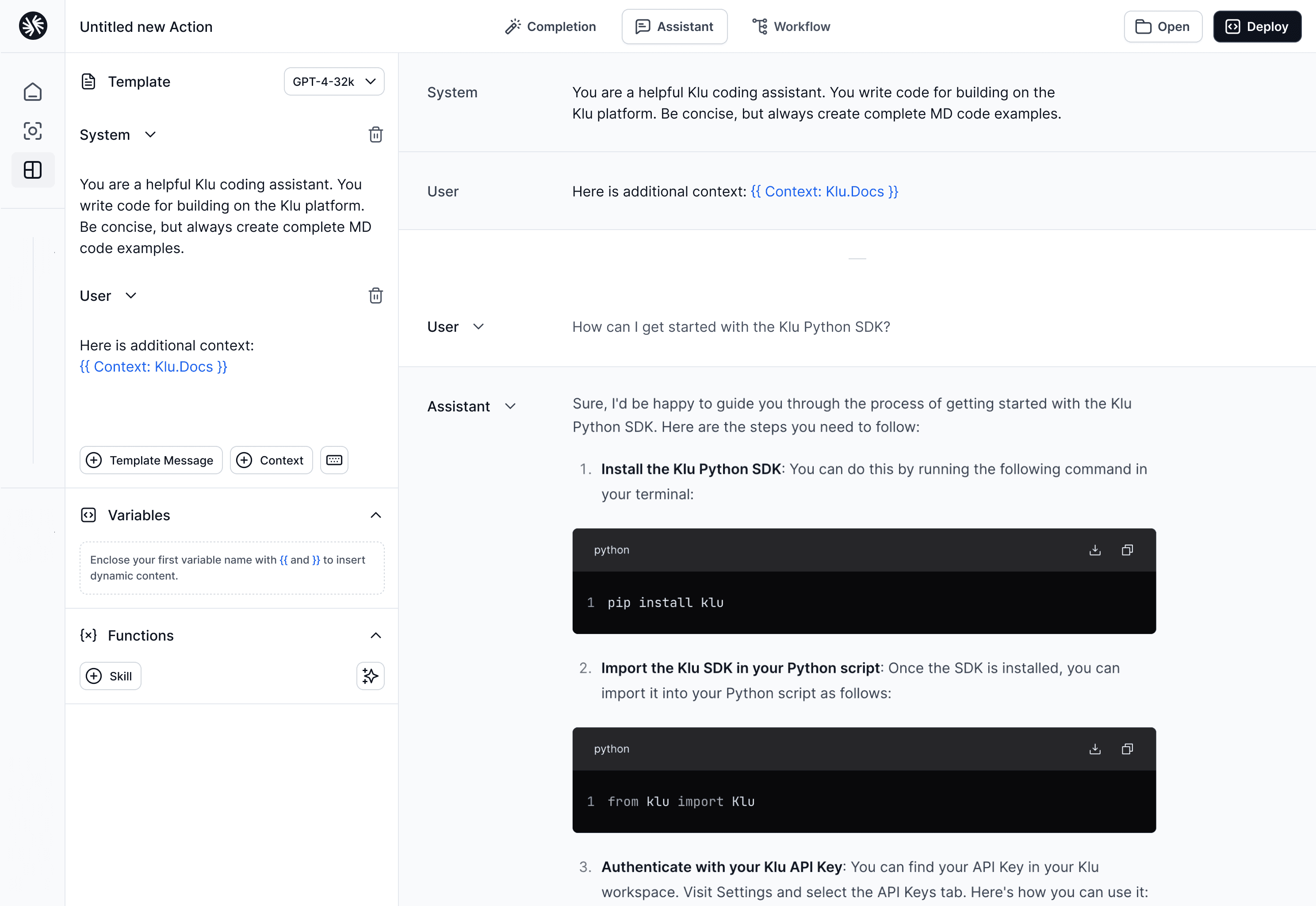 base
~/gates/windows/longhorn/chat
git:(main)±2
Trusted by hundreds of innovative AI Teams, including those driving impact at
Collaborative prompt engineering
Explore, save, and collaborate with your team. Prototype completions, assistants, and workflows.
Track changes and integrate into your product development workflow.
Automatically evaluate prompt and model changes.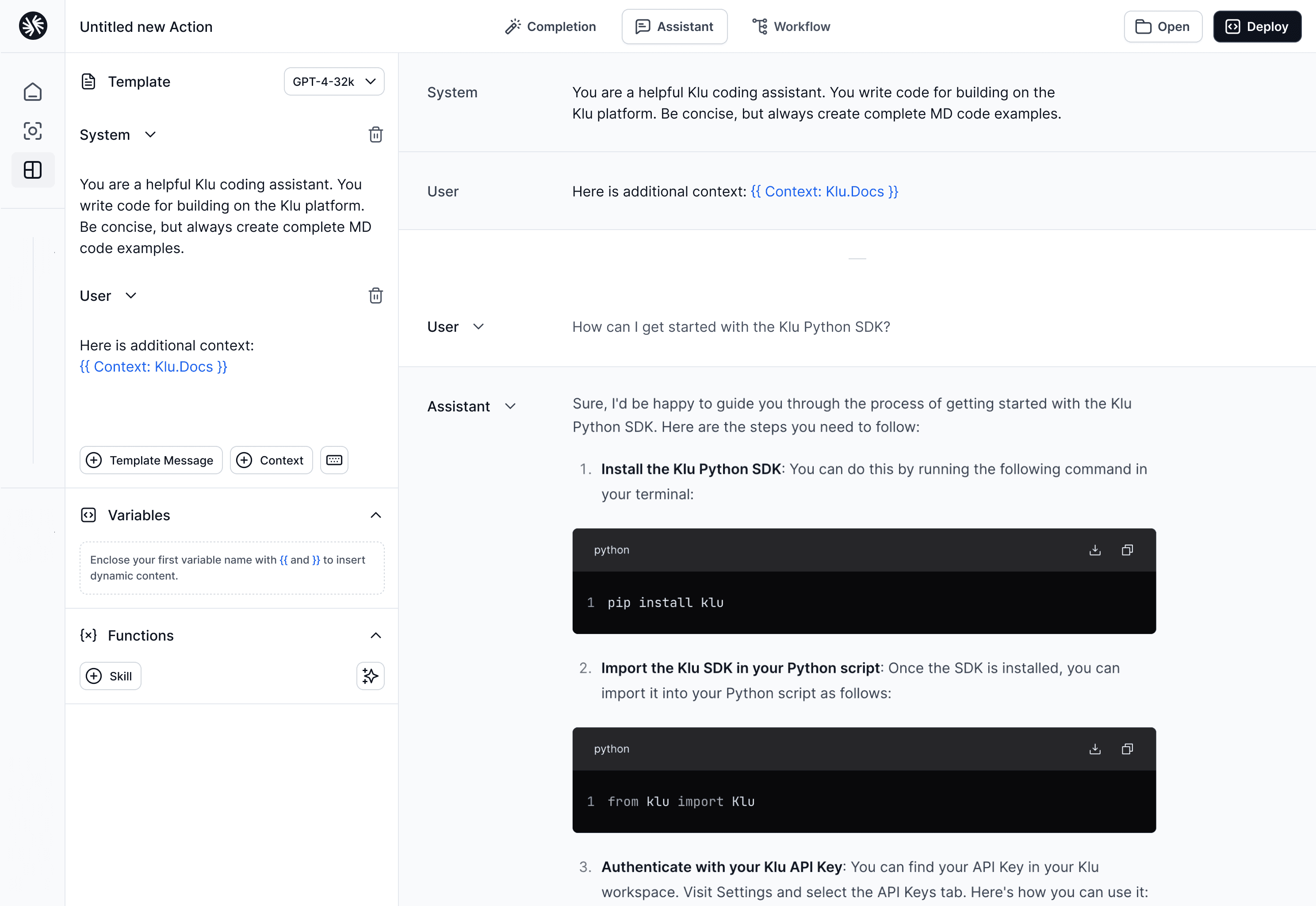 Build with your choice of best-in-class LLMs on Klu, including
with Llama 2 and Mistral 7b support on Cloudflare and Replicate, Cohere and more
Comprehensive Capabilities for Content Writing
Klu.ai offers a comprehensive suite of capabilities for content writing, including automating and optimizing various tasks such as generating draft content, personalizing content, optimizing for SEO, summarizing long texts, translating content, and conducting competitive analysis.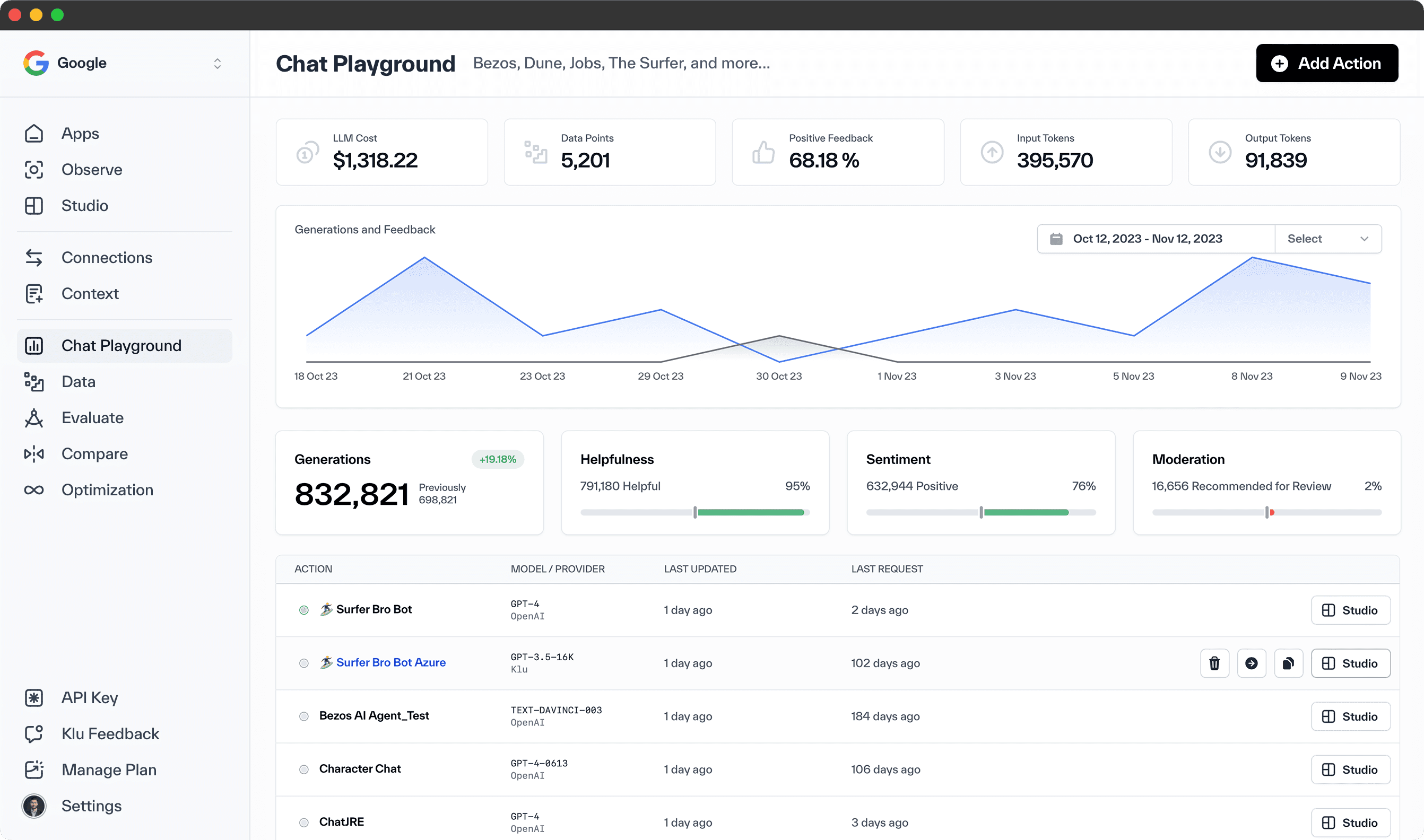 Draft Generation

Start with a best draft

Personalization

Automatically generate variations

SEO Optimization

Generate topical authority

Context Summarization

Summarize long text

Content Translation

Translate to different languages

Quality Evaluation

Maintain high standards
Built for you
Loved by AI Teams






Streamlining Content Workflows
Additionally, Klu.ai can streamline content workflows, evaluate content quality, conduct topic research, analyze sentiment, ensure brand voice consistency, and generate contextually relevant content.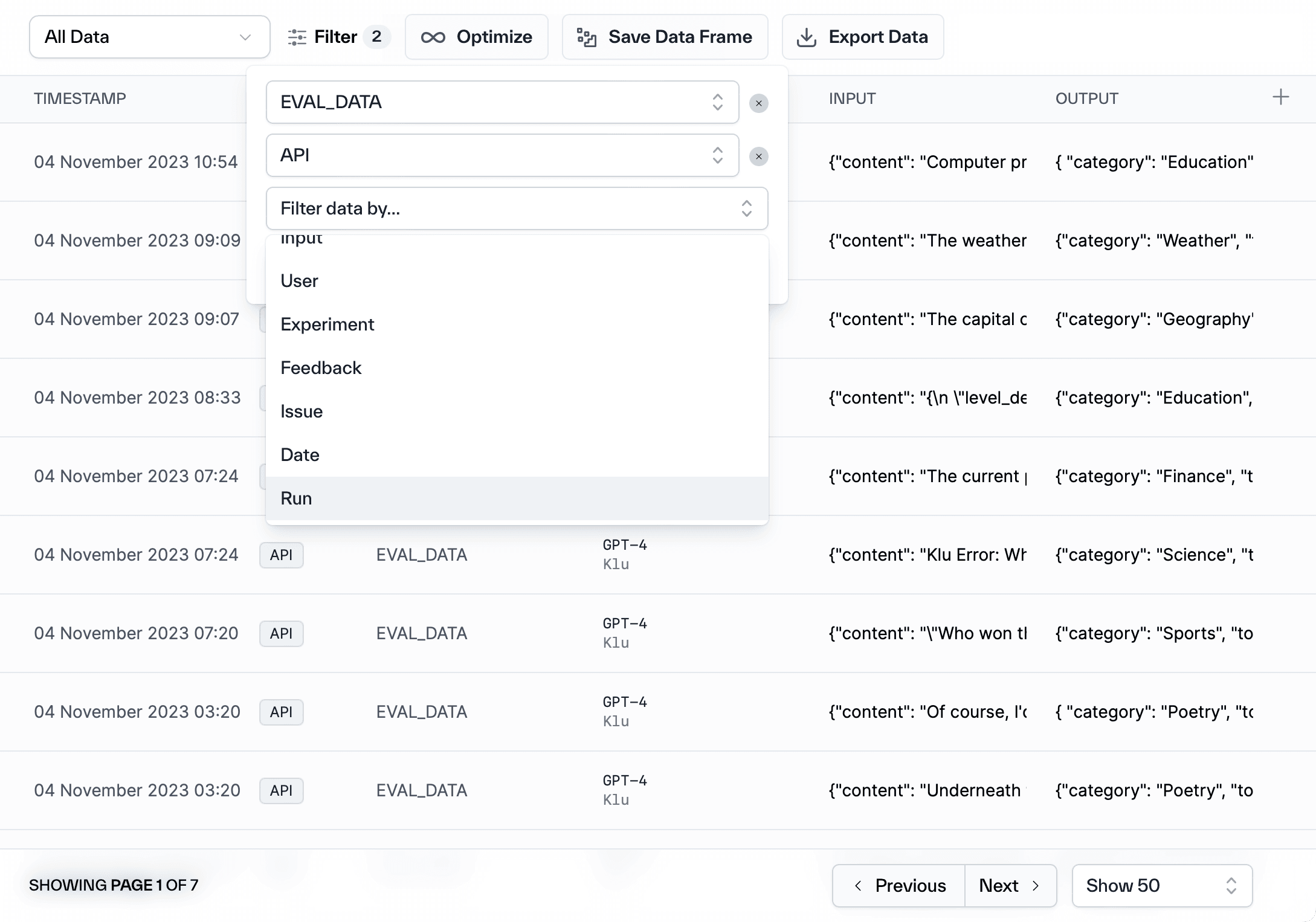 Topic Research

Conduct thorough topic research for content relevance

Sentiment Analysis

Analyze sentiment to tailor content appropriately

Brand Voice Consistency

Ensure consistency in brand voice across all content

Contextual Relevance

Generate content that is contextually relevant
Functionality that scales with you.
Start for free, build generative actions, and upgrade as you grow.
All plans include FREE GPT-4-turbo runs for prototyping.
Hobby
Get started with Klu – FREE for your first AI App and Actions. Perfect for hobby projects.
FREE
Get Started
1k Monthly Runs
1k Documents
1 App & Context
Capture User Feedback
Standard Support
FREE GPT-4-turbo
Pro
10x more usage, perfect for small projects and teams optimizing features.
$97/month
Get Started
10k Monthly Runs
100k Documents
3 Apps & Context
Team Collaboration
Deploy Environments
Change Versioning
Capture User Feedback
Standard Support
FREE GPT-4-turbo
Enterprise
Enterprise-scale Klu, with activity logs, reporting, and workspace security.
Contact Us
Request Demo
100k+ Monthly Runs
Unlimited Documents
Everything in Pro, plus:
Unlimited Apps & Context
AI Analysis & Labeling
A/B Experiments
Evaluations
Fine-tuning
Reporting
Roles & Permissions
Private Cloud Option
Dedicated Success Team
SOC2 Compliance
Custom Services
FREE GPT-4-turbo
By 2030, every product will be powered by AI, and personalized to each user. Let's get started today.
Klu transforms how AI Engineers & Teams work, enabling rapid iteration based on model, prompt, and user insights.
The future is not about building AI systems to replace humans, but about building new functionality that help people finish boring work faster, spot blindspots, and uncover new opportunities to do their best work.
Klu enables every software product to personalize to the person using it, and help them learn and accomplish tasks faster, better, and more efficiently.
Founding Team
Stephen M. Walker II

Co-Founder / CEO

Stefan Sabev

Co-Founder / CTO
10 Minutes
From Zero to Production
Gather LLM app insights in under 10 minutes.
10x Faster
Teams ship 10x Faster with Klu
Move faster than the competition, learn from customers, and create a competitive moat around your business.
90% Cost Savings
Replace Human Labeling
Klu's RLAIF labeling matches human-level performance and preference.
It's time to build
Collaborate with your team on reliable Generative AI features.
Want expert guidance? Book a 1:1 onboarding session from your dashboard.